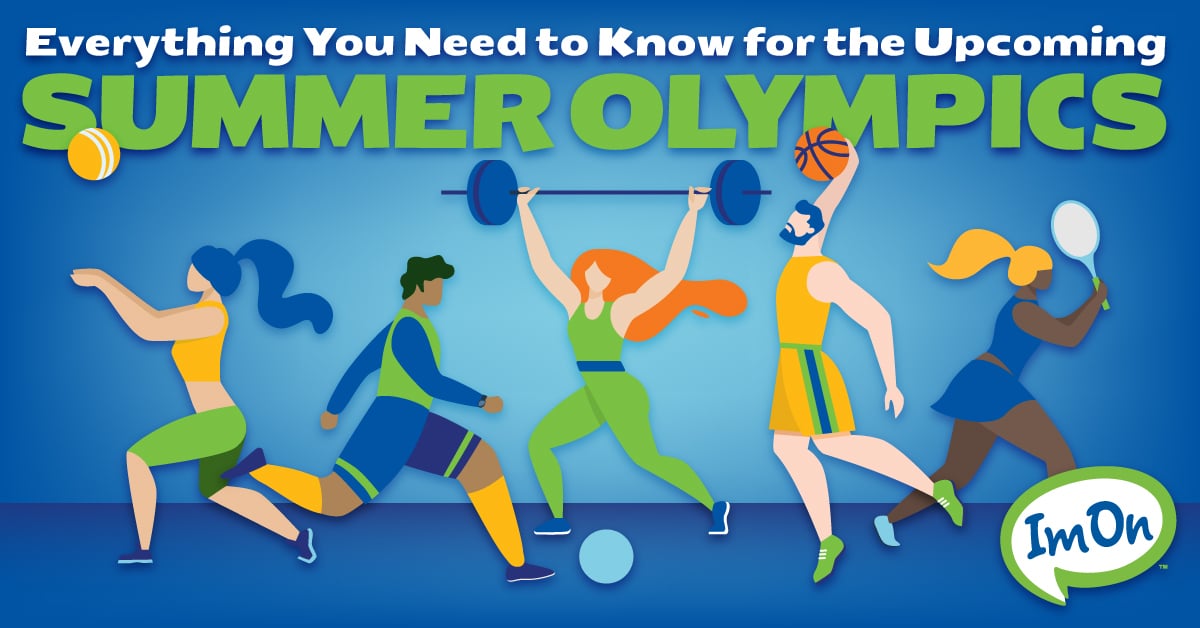 Stay Connected to All the Action
The 2020 Tokyo Summer Olympics are finally here! From archery to wrestling, and everything in between, ImOn is here to make sure you stay connected to all the competition. Japan is 14 hours ahead of U.S. Central Time, so most of the evening events will be live in the early morning hours throughout our communities. The Olympics kick off with the opening ceremony on July 23, at 6am CT, and conclude with the closing ceremony on August 8, at 6am CT.

To stay up-to-date on all Olympic news and events, make sure to download the official Tokyo 2020 app for Apple or on Google Play.