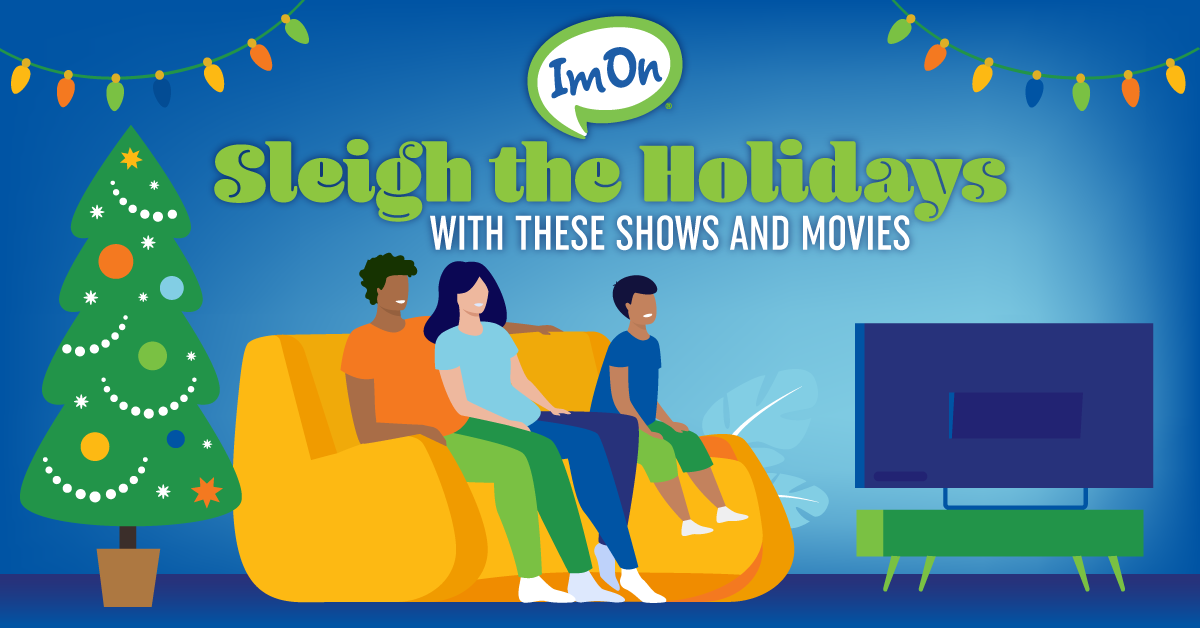 After a strange holiday season in 2020, the holidays are back in full force this year and you know what that means—Holiday movies and shows! No matter if you're into the claymation classics, heartwarming black and white films, action movies that take place around Christmas (we see you Die Hard fans), family holiday comedies, or something in between—we're here to help you build your holiday viewing calendar. You can even download this calendar, print it out and let each person select a couple of movies or shows for the whole family to watch together.
STREAMING (anytime):
Hulu:
The Holiday (romance)

The Mistle-tones (family musical)
Curious George: A Very Monkey Christmas (animated for kids)
A Very Brady Christmas (1988 classic reboot)
Happiest Season (romantic comedy)
For the full list, Click Here.
Netflix:
The Holiday Movies That Made Us (holiday special, released Dec 1)
White Christmas (1954 classic)
Angela's Christmas (½ hour animated for kids)
Klaus (animated kids)
A Very Harold & Kumar Christmas (adult comedy)
Jingle Jangle: A Christmas Journey (musical fantasy)
For the full list, Click Here
Disney+:
Duck The Halls: A Mickey Mouse Christmas Special (animated for kids)
Ernest Saves Christmas (family comedy)
The Santa Clause 1 & 2 (family comedy)
The Muppet Christmas Carol
Noelle (romantic comedy)
Jingle All The Way (family comedy)
For the full list, Click Here
TV SCHEDULE:

Click here to download and print out the holiday TV schedule.
If you and/or your family enjoy streaming, you can forget the buffering with ImOn's fast and reliable fiber internet. Or if you are tired of switching app or miss live TV take a look at ImOn's cable packages with Watch TV Everywhere included for free.