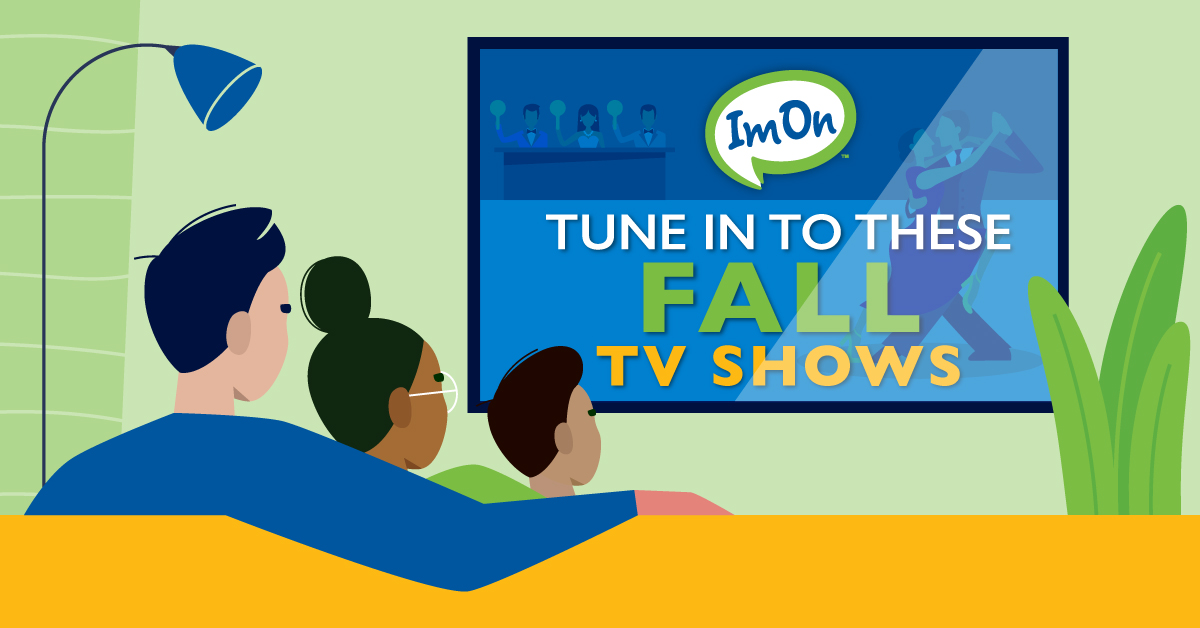 It's been an abnormal year to say the least, but with school starting, (some) football being played, and your favorite TV shows returning for fall, we might be able to get back to a regular routine. Take a look at our list of fall TV shows that are premiering in the next month and click the links for previews of each show.
Raised by Wolves – Started 9/3 on HBO Max
This sci-fi series about a group of human children being raised by two robots (named Father and Mother), marks the first time Ridley Scott has directed a TV series since 1969.
Away – Started9/4 on Netflix
Hilary Swank shoots for the stars in this Netflix series about an astronaut who has to leave her husband and daughter behind for three years as she embarks on a mission to Mars.
American Ninja Warrior (Season 12) – Started9/7 on NBC (ch. 7/807)
This unique and exciting competition returns for season 12. This show is great for all ages and will have your kids leaping between pieces of furniture all over your house.
Pen15 (Season 2) –Started 9/8 on Hulu
Middle school is just awkward— and few shows capture this better than Pen15. The latest season still provides plenty of awkward humor, but will also dive into more serious storylines.
Woke – Started9/9 on Hulu
This dramedy features Lamorne Morris (who played Winston Bishop on New Girl) and his new understanding of racism after a run-in with the police. The series is based on the life of artist Keith Knight.
Coastal Elites – Started9/12 on HBO (ch. 250/858)
If you're still experiencing cabin fever after quarantine, this comedy might hit a little too close to home. The comedy features some actors you're bound to know, as the characters navigate newly realized conflicts caused by the COVID-19 pandemic.
Dancing with the Stars (season 29) – Started9/14 on ABC (ch.9/809)
It's hard to believe this is the 29th season of DWTS as the excitement ramps up every time they release the new cast. This season features a former Backstreet Boy (AJ McLean), a rapper (Nelly), Carole Baskin from Tiger King, former pro athletes Charles Oakley, Johnny Weir and Vernon Davis, as well as actor Anne Heche.
Ratched – Started9/18 on Netflix
Sarah Paulson plays the title character in this "origin story" of Nurse Ratched, the antagonist from One Flew Over the Cuckoo's Nest.
The Masked Singer (Season 4) – Started9/23 on Fox (ch. 8/808)
The hit Fox show returns with new masked celebrities and new twists. There will be plenty of water cooler discussions about this one.
Fargo (Season 4) – 9/27 on FX (ch. 56/856)
The latest season of Fargo takes place in 1950s Kansas City and stars Chris Rock showing off his dramatic acting skills. There will be plenty of action and intrigue.
The Comey Rule – 9/27 on Showtime (ch. 200/860)
If you aren't getting enough political drama from the 2020 election, check out this two-night Showtime drama based on the memoir of former FBI director, James Comey.
The Mandalorian (Season 2) – October on Disney+
The Star Wars spinoff that gave us baby Yoda returns for a second season and continues the story of Mando protecting and trying to return Yoda to his home. This show has captured the Star Wars obsessed and casual viewers alike.
The Good Lord Bird – 10/4 on Showtime (ch. 200/860)
Based on James McBride's novel of the same name, this limited series features Ethan Hawke as abolitionist John Brown and recounts his raid on Harper's Ferry in the run up to the Civil War.
Supermarket Sweep – 10/18 on ABC (ch. 9/809)
90s kids rejoice! The classic game show gets a reboot with Saturday Night Live star, Leslie Jones, hosting. It'll have you yelling "go for the hams" at your TV all over again.
ABC's Family-Centric Sitcoms: The Goldbergs (Season 8), The Conners (Season 3), and Black-ish (Season 7) 10/21 on ABC (ch. 9/809)
These three family-centric sitcoms will premiere back-to-back-to-back on ABC on October 21st. All three shows will continue with storylines from the previous season as well as bringing in new conflicts— including the coronavirus.
Genius: Aretha – TBA on National Geographic (ch. 74/874)
After pushing the premiere date back, Nat Geo is planning to air Genius: Aretha this fall. This eight episode series will air on four consecutive nights and recount the life of legendary singer Aretha Franklin, played by Cynthia Erivo.
Now that you have your fall TV lineup planned out, make sure your cable subscription includes all the channels that are delivering the best fall content. Or catch your favorite programs from anywhere with ImOn's TV Everywhere. If you're planning on streaming any of these shows in HD, you won't have to put up with buffering and pixelated images with ImOn's high speed home internet options.