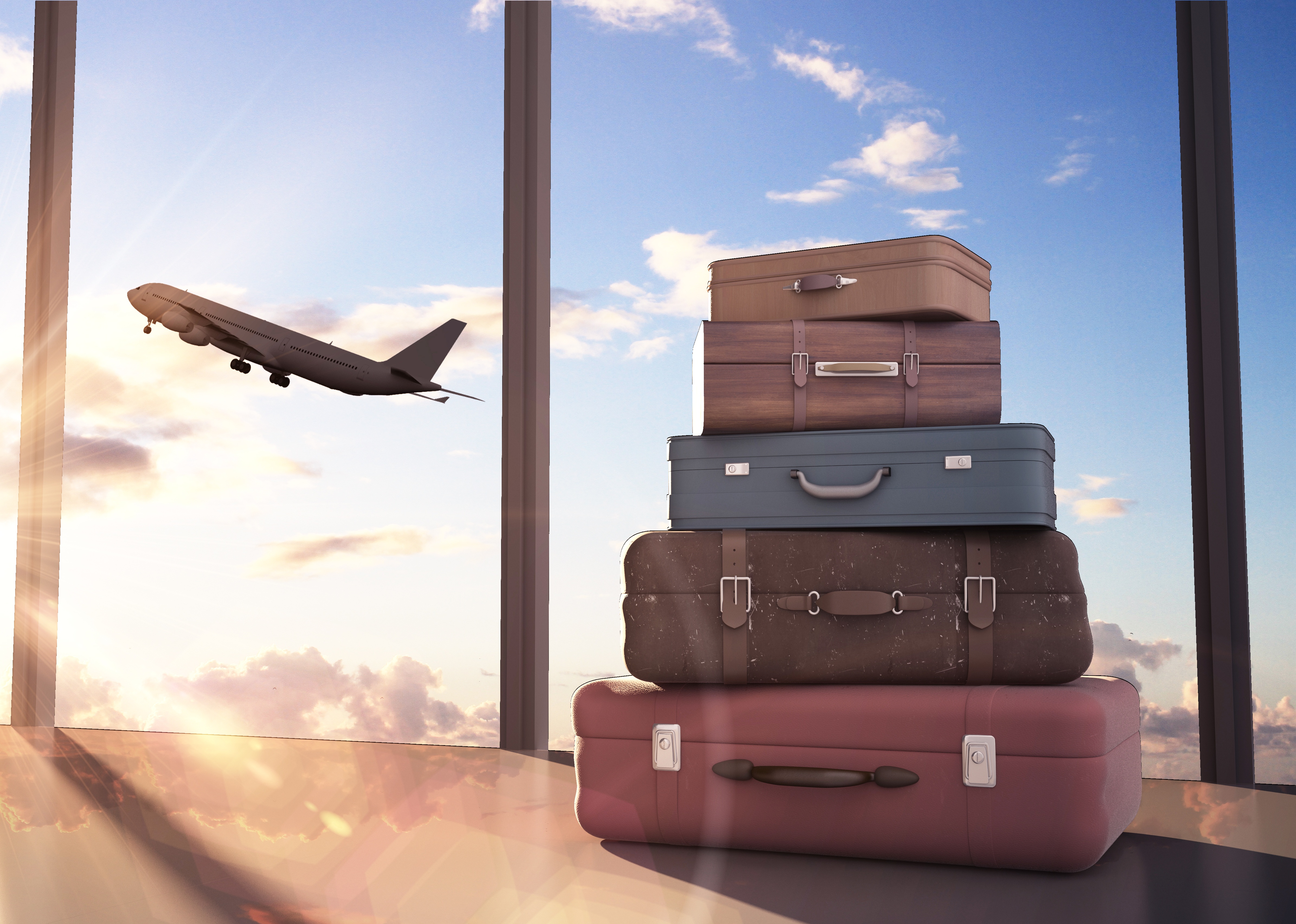 The Holidays are almost here and although they can be joyful and dazzling, they can also be incredibly stressful, especially when you have to travel. Here are a few gadgets to help make your Holiday travels a winter's breeze.
Power Banks/Portable Charger – Power banks have become increasingly popular and can be a life saver when you travel. A power bank stores electrical energy that can be used to charge your devices without the need of an outlet, which can be pretty difficult to find on an airplane or in the car. Here are a few examples: https://www.techradar.com/news/top-portable-chargers


Tile Mate - This is a small GPS tracker that you can use for your luggage, wallet, keys, or anything valuable. You attach the tile to your item and then a smartphone app will tell you where your item is at all time. Holiday travels get incredibly busy, but this will help relieve the anxiety of losing anything of important.


Skyroam Global Hotspot - This little gadget can provide enough Wi-Fi to power 5 devices for 24 hours a day! So, forget about those inconveniently high airplane Wi-Fi prices and just use this hotspot. It's only $8 a day when the Wi-Fi is turned on. This gadget could also be a life saver when you travel to a relative's house that may not have Internet.


Bose QuietComfort 35 Wireless Headphones – Use the Bose QuietComfort 35 Headphones to drown out the airplane noises and the screaming kids. Or use them to help clear away the distractions of the world, so you can focus on work, or just relax. These headphones are the most powerful Bose noise cancelling headphones available, and come with adjustable noise cancelling setting.


Electronic Luggage Scale – We all hate having to pay the extra fees for luggage that is over the weight limit. A simple fix is to get a small electronic luggage scale. This useful device will allow you to weigh your bags and rearrange items before heading to the airport.


ImOn's TV Everywhere – ImOn's TV Everywhere lets you watch your favorite TV programming even if you're not connected to your cable box. With TV Everywhere, you can watch live and on-demand TV shows anywhere you have an Internet connection. So, get hooked on a new series on your next road trip or catch the big game while you're waiting at the airport. And the best part is that ImOn TV Everywhere is free with an ImOn cable TV subscription. MyImOn.com/TVE


Wi-Fi SD Card – Wi-Fi SD cards are not new, but they can come in handy if you plan to take a lot of photos. The Wi-Fi SD card can be inserted into any point and shoot or DSLR cameras, allowing you to wirelessly transfer your image files from your camera to other devices, like laptops. Not only will this save you the time and hassle of having to download all of your photos when you get home, it also makes it easy to share photos online.


RingWi-Fi Enabled Video Doorbell

– Want to protect your home while you are away? This smart doorbell has a motion-activated camera that can help detect home intruders and unwanted guests while you are away. The doorbell connects to your smart phone so you can watch over your home from anywhere. It even allows you to hear and speak to any visitor who rings the doorbell.
For more travel gadgets, please visit: http://www.travelandleisure.com/slideshows/best-travel-gadgets#apple-watch and https://www.brit.co/travel-gadgets/