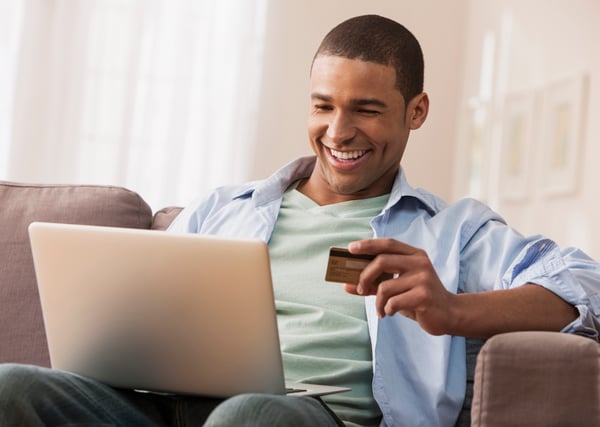 While it's not quite Thanksgiving yet, it is time to start thinking about and planning for the holiday shopping season. But just like everything in 2020, it looks like holiday shopping will also be altered this year due to the Coronavirus pandemic. In fact, according to a Morning Consult study, at least 78% of Americans will be doing at least some of their gift shopping online this year. However, more and more purchases happening online has created more opportunities for cyber criminals to steal your personal information. Here are a few tips to make sure your personal information stays safe when you make an online purchase:
Use a Secure Website: When you are making an online purchase, make sure you are using a secure website. Most people are familiar with the http:// that many websites start with. To tell if a website is secure, it will begin with https://. The "s" indicates the website has built in security that encrypts all the information that is transmitted across the web. Since it is encrypted, it protects your information from cyber criminals.


Padlock Icon: If a website is secure, a green padlock icon will show up before the web address. Fake websites built by cyber criminals may not have the padlock icon, or they may create a fake one to try and trick people. If you click on the padlock icon, it will show you detailed information about the website's Secure Socket Layer (SSL) certificate. This is like a digital ID card telling you that the website is real, and it will encrypt any sensitive information you enter so that cyber criminals cannot steal it. It is possible for an URL to say https:// but not show a padlock icon. This indicates that there may be some security issues with the connection and could be cause for concern.
Contact Info: Most legitimate companies provide their contact information on their website so that customers may ask questions. This is usually at the bottom of a website or on a "contact us" page and includes physical address, phone numbers, and email addresses. If the website does not have contact information or does not match what you already know about the company, it may be a red flag. Call or email the provided contact information to verify the legitimacy of the website.


Read Ratings/Reviews: Before making a purchase online, do a quick search for ratings or reviews of the company. You can always do a quick google search or check with your state's Better Business Bureau for complaints.


Payment Options: Some payment options offer better protection than others. It is recommended that you use a credit card when you make purchases online. That's because most credit card companies offer some kind of consumer protection and can flag, or stop, fraudulent charges. Debit cards on the other hand may not offer the same level of protection.


Updated Software: Make sure the device you use to shop online has updated security including firewalls, anti-virus, and anti-spyware software. This will help to secure and protect your devices from online hacking and cybercriminals stealing your information. ImOn Communications offers TechHome Services that include desktop security for your online protection and peace of mind. For more information on ImOn's TechHome services, visit http://www.MyImOn.com/TechHome.