Use the Holiday Movie Cheer-O-Meter to Decide What to Watch
It's hard not to love the sights, sounds and smells of the season—the Christmas lights on every house. The wonderful smell of pine trees. The peppermint mocha lattes!
But for every person who's been waiting all year round to don their overly festive holiday sweater, there's another who just can't get into the spirit. Most of us find ourselves falling in the middle, somewhere between Buddy the Elf and the Grinch. But no matter where you fall on the cheer-o-meter, there's a character to sympathize with on the season's best movies, shows and TV specials.
Use our Holiday Hero Cheer-O-Meter to find what you're in the mood to watch this winter: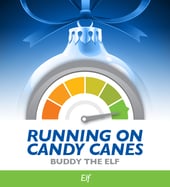 Buddy the Elf – Elf

No one loves Christmas more than Buddy the Elf. He's got the spirit to turn even the biggest grouch into a true believer of Santa, and the appetite to down an entire tray of sugar cookies—as long as there's a tall glass of maple syrup to wash it down with!

Family friendly, but still fun for adults

Funny, uplifting
Be sure not to miss one of the most beloved holiday movies of all time! Catch Elf Saturday, Dec. 1 on AMC 60 (HD 864) at 6PM & 8PM. If you miss it the first time, Elf will replay on AMC on Dec 5, Dec 6, Dec 11 on AMC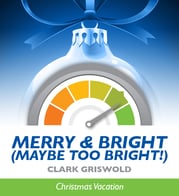 Clark Griswald – Christmas Vacation
Everyone knows that guy who pulls out all the stops to make each Christmas better than the last. But no one can hold a flame to Clark Griswald, who truly goes above and beyond—whether he's filling every square inch of the house with Christmas lights, or de-squirrelling the living room.
Mostly family friendly (Some adult language and themes)
90s nostalgia
Quotable moments
Take a trip down memory lane and see how much of the movie you can still recite from heart.
Sunday, Dec. 2
on AMC 60 (HD 864) at 5PM & 7:15PM. You can also catch it December 6 on AMC.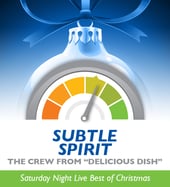 The crew from "Delicious Dish" – Saturday Night Live Best of Christmas
Don't let their calm demeanor fool you—the hosts (Ana Gasteyer and Molly Shannon) in this classic SNL sketch are brimming with holiday cheer. We also have to give props to Alec Baldwin as Pete Schweddy, who offers to share his famous homemade "Schweddy Balls" without breaking character.
Late night humor; best for adults

A compilation of SNL's best holiday sketches
See how each batch of cast members handles the holiday chaos, from the Will Ferrell years to the present day. Catch regular episodes Saturday nights on NBC—but don't miss the Christmas special, airing Tuesday, Dec. 4 and Thursday, Dec. 9 at 9PM.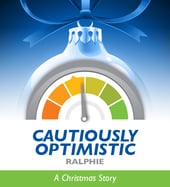 Ralphie – A Christmas Story
You've got to give it up for poor Ralphie—the odds are stacked against him, but despite an overly protective mom, a bully that won't leave him alone, and a teacher who refuses to cut him any slack, he manages to have the best Christmas ever—bunny pajamas and all.
All ages fun, with some jokes that will probably fly over the little ones' heads

Show your kids what Christmas looked like pre-Internet
If the Christmas Story marathon isn't already apart of your holiday tradition—it is now! Catch the 24-hour broadcast from 7PM – 7PM, Monday, Dec. 24 to Tuesday, Dec. 25 on TNT 57 (HD 857).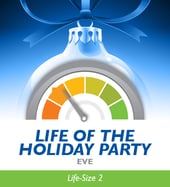 Eve – Life-Size 2
Eve, a life-sized doll played by Tyra Banks, has zero Christmas cheer—but only until she comes to life to help her owner Grace out of her first adult crisis.
A dose of new, with a pinch of nostalgia

Watch along with the kids
Don't be ashamed if you already know the words to Tyra's "Be a Star" before the premiere—we'll be singing along with you!
Catch the long-awaited sequel, sure to be the next Christmas classic on Freeform 26 (HD 826), Sunday, Dec. 2 at 8PM. Squeeze in a second showing Monday, December 3 at 4:25. It will also replay on Freeform on Dec 9, Dec 20, and Dec 23.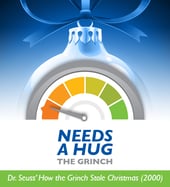 The Grinch – Dr. Seuss' How the Grinch Stole Christmas (2000)
He epitomizes grouchiness, but even the Grinch can get into spirit—he just needs some encouragement and love from the people around him first.
A live adaptation of the Seuss classic staring Jim Carey
Slapstick laughs and sing-song rhymes
Cute, colorful scenery
Still feeling grouchy? Make like the Grinch and do a 180. Catch all the Seussical magic Saturday, Dec. 1 at 8:15PM or Sunday, Dec. 2 at 5:20PM on Freeform 26 (HD 826). And if you miss it, don't worry, it will replay again on Dec 9, Dec 10, Dec 15, Dec 16, Dec 21, Dec 22, Dec 23, and Dec 24.

If you would like to find out when your favorite holiday classic will hit the airwaves, check out the following sites: