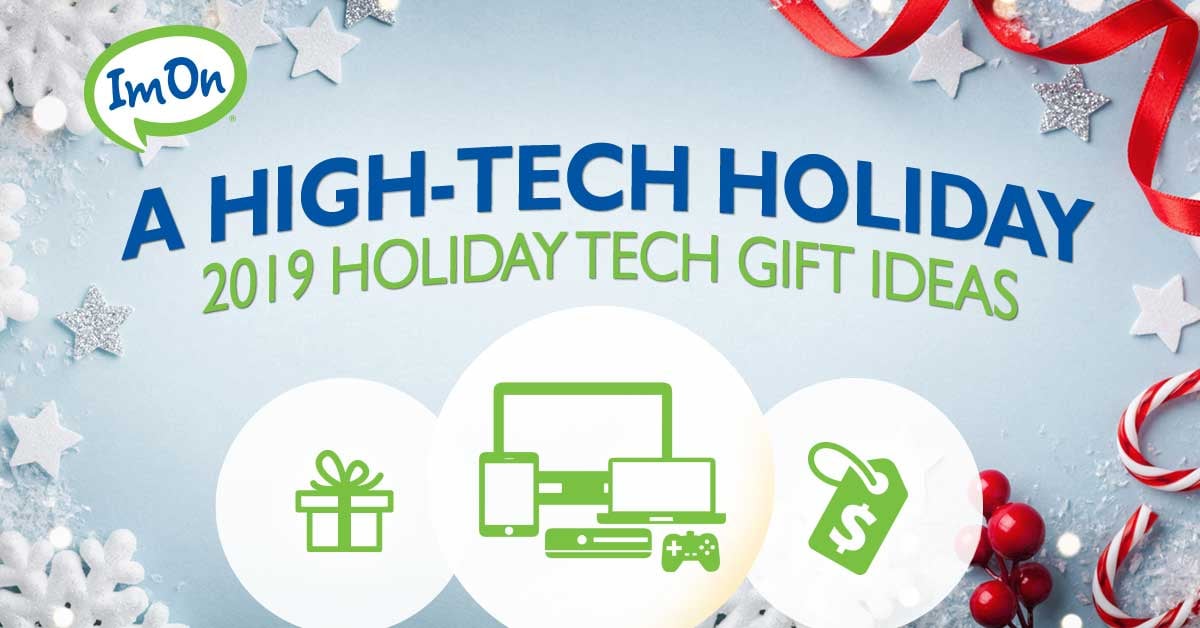 'Tis the season to start your holiday shopping and trying to finding that perfect gift for everyone on your list. No matter who you are shopping for, here are a few fun and useful tech ideas that anyone would be happy to see under their tree this year.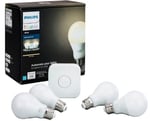 Phillips Hue Starter Kit
For those of you who are not sure about diving into the smart home Internet of Things, the Phillips Hue Starter Kit is the perfect step for beginners. Phillips Hue Start Kit allows you to control the lights in your home remotely, with an app on your smartphone or tablet. Think of it like the "Clapper" for the 21st century. Not only can you control the color and brightness it can also help you save on electricity. Apple users can also use Siri's voice commands to control the lights.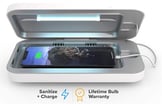 The PhoneSoap Smartphone Sanitizer
Did you know that your phone is 18x dirtier than a toilet? If that grosses you out as much as it did us, then we have the product for you. The PhoneSoap Smartphone Sanitizer is the official smartphone sanitizer that gets rid of over 99% of all bacteria on your phone using a safe UV light. It'll clean just about any size of phone and you can also clean other things like your keys and credit cards.

Awair Glow C
There are a lot of smart plugs out there, but Awair's Glow C is the only one that includes air quality, temperature, and humidity sensors. The device monitors the air quality of your room and can automatically triger "non-smart" devices like humidifiers, air purifiers, and fans to maintain the health and comfort of your space. You can set schedules for when you want devices to turn on and off, or you can make them responsive to movement by activating the motion detection trigger. It also has a customizable night light.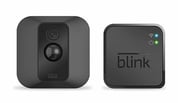 Blink XT2 Indoor/Outdoor Security Camera
Blink makes smart home security simple with their wire-free security camera. They allow you to see what's going on at your home by receiving alerts to your smartphone whenever motion is sensed. Not only will it help to keep your family feeling safe at home, it can also help to stop package theft and give you piece of mind when you are away. This new version of Blink is weatherproof, has 2-way audio communication, a 2-year battery life, and cloud storage.
Cannon IVY Wireless Mini Photo Printer
The Cannon IVY mini photo printer is a 2"x 3" portable printer small enough to fit in your pocket, so you can take it anywhere. Easily connect your smartphone to the printer app via Bluetooth, choose a photo from your smartphone or social media, and print fun 2"x3" photos with a peel and stick back! With the Canon IVY mini printer app you can also customize your photos before you print them by adding frames, filters, text, and more.

Whistle Go Health & Location Tracker for Pets
For the animal lovers, you can now know where your four-legged family members are and how they are doing with the Whistle Go. Whistle Go monitors your pet's real time location anywhere in the US. Just attach it to your pet's collar, and customize the Whistle app to send customized alerts when your pet leaves your yard. If your pet does get out, you can pinpoint their precise location with live tracking. You will also know when your dog was walked, where they went, and by whom. You can also monitor your pet's behavior like licking, scratching, and sleeping, which may be early-warning signs of potential health issues.
The Lovebox Spinning Heart Messenger
This is a perfect way to let that special someone in your life know just how much you are thinking of them. Send heartfelt messages anywhere in the world with this modern take on the classic love note. When you send a message through the easy-to-use smartphone app, the heart on the outside of the box will spin, alerting the recipient. They just have to open the top of box to read the message you sent. A great gift idea to help keep long distant relatives connected.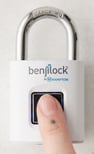 BenjiLock Padlock
Whether you are always on the go, heading to work, school, or for a quick workout at the gym, we all need our belonging to be safe and secure. The Benilock Padlock helps to keep your property safe and easily opens with the touch of your finger. Eliminating the need to remember one more number. The padlock can store up to 10 fingerprints, but also includes a "just-in-case" key. It says the battery can last up to a year on a single charge and it can be recharged via micro USB cable.

The Hercules Tuff Charging Station
One clean and simple device that can end the utter chaos of organizing and charging your family's electronics. This charging station is a super multitasker that can replace six messy chargers and cables, and takes up less space than an iPad. The charger also comes with 6 mixed cables to make sure you can charge all of your personal electronics at the same time!



Sony Extra Bass Portable Bluetooth Speaker
This super small and super powerful Bluetooth speaker made the "Oprah's Favorite Things" list. The speaker comes in six different colors and is waterproof and dust proof with a 16 hour battery life. The small and light design makes it easy to take your music just about anywhere. Plus, it sounds great!
*These items are available for sale through their perspective manufacturers and are registered trademarks.