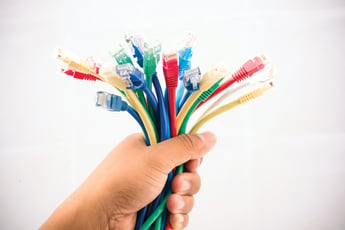 Over the past few weeks, you may have read or seen news stories about potential changes to how you access Internet content. Customers have reached out to us to understand what "Net Neutrality" is and how these changes may impact their ImOn Internet service. The answer is that your Internet service will not be impacted due to FCC's decision to repeal the 2015 Title II legislation that classified an Internet Services Provider as a common carrier subject to utility-style regulation.
ImOn Communications practices will remain the same –
ImOn agrees that consumers should have unrestricted access to content on the Internet and their privacy should be protected by their ISP. We also adhere to other regulatory programs to protect a consumer's privacy - (Customer Proprietary Network Information – CPNI). ImOn will always protect customer information whether the FCC ruling is reversed or moves forward.
ImOn doesn't use consumer data without consent for marketing purposes. ImOn customers have the option to opt out of marketing messages at any time.
ImOn doesn't engage in unlawful or anticompetitive discrimination against websites, streaming video services, and voice applications that may compete with traditional services we offer
ImOn doesn't block or throttle consumer access to lawful internet content consistent with our acceptable use policy.
ImOn doesn't offer pay-for-priority services, meaning we do not speed up access to individual websites in exchange for compensation. We treat all websites the same.
ImOn does INVEST in our networks to give consumers the internet speed, capacity and services they want most
We understand that Open Internet is a topic that people may be passionate about. And, we want to ensure our customers that our policies and practices have not changed and are not expected to in the near future.