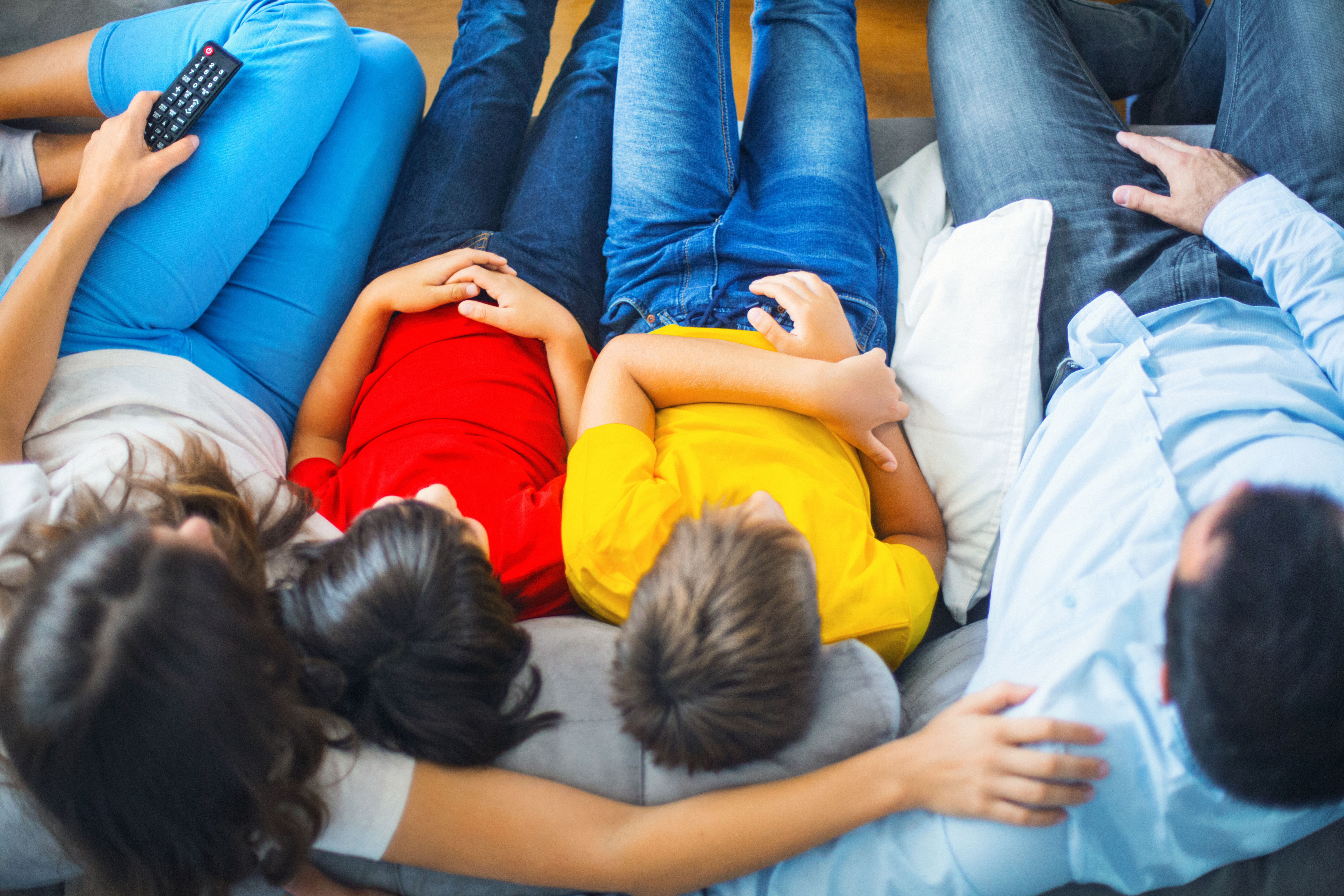 It's not always easy for families to land on a TV show that everyone can agree on. But luckily, the fall 2017 TV lineup is filled with programs for all-ages that will surprise and delight viewers. From touching sitcoms to fascinating docudramas, there's plenty of high quality programming to choose from. The best part? These shows won't make you feel guilty for spending time on the couch—instead, they'll make you feel a little smarter, more compassionate and optimistic for the future!

Sitcoms Worth Your While
Hokey sitcoms with laugh tracks and cheap jokes are (thankfully) heading out the door and making room for a new breed of TV shows that feature compelling story lines and strong characters. Among many fantastic series, Modern Family and Speechless stand out from the crowd for their thoughtful, family-friendly content that inspires reflection.
Modern Family – Now on its ninth season, this "mockumentary" series follows patriarch Jay Pritchett and the families of his adult children. Known for its over-the-top characters and clever (and clean) sense of humor, the show's format (similar to the Office), allows the characters to speak directly to their audience and explore the challenges and joys of raising a family in the present era. This five-time Emmy winner for Best Comedy Series returns Wednesday, Sept. 27 to ABC.
Speechless – Returning for its sophomore season, Speechless follows the DiMeo family and supermom Maya (Minnie Driver) as she strives to make the world a better place for her nonverbal son, JJ, who has cerebral palsy. This outstanding show is both hilarious and honest, and has earned praise for its high caliber acting, as well as raising awareness about families impacted by disabilities. Season two premiers Wednesday, Sept 21 on ABC.
Reality Shows That Redefine the Genre
Our favorite nonfiction series aren't your typical reality shows that rely on foul language or staged drama for entertainment.
MythBusters – MythBusters is finally returning to TV, this time with new hosts and a new team to put scientific misconceptions and urban legends to the test. A great blend of humor, science and pure entertainment, this show will make you forget it's actually educational. Catch the reboot on the Science Channel every Wednesday starting November 15.
Finding Your Roots – Sit down with host Henry Louis Gates, Jr. as he helps celebrities like Samuel L. Jackson, Derek Jeter and Barbara Walters explore their ancestral roots and discover what's hidden in their family trees. This show is great for prompting discussion with older kids on historical topics, and might even inspire you to take interest in your own family history. The series returns Wednesday, October 3 to PBS, with notable cameos from Sean Combs, Mia Farrow and LL Cool J.
Documentaries That Won't Put You to Sleep
Forget the dated, boring documentaries you were forced to watch in school. These high-quality docs will keep you glued to your seat and teach you more about the world we live in.
Beyond A Year in Space – This documentary follows up on A Year in Space (2016), which captured a year-in-the-life of astronaut Scott Kelly as he worked onboard the International Space Station. The new sequel follows Kelly as he returns to Earth and participates in NASA's Twin Study with his twin brother Mark, a fellow astronaut. Catch the highly anticipated premiere this November on PBS.
Honey Badger Grit – This documentary made for the Smithsonian Channel follows Grit, a fearless 18-month-old honey badger as he braves the harsh wilderness of Namibia for the first time on his own. See why honey badgers earn their reputation as one of the toughest, most resilient species in this captivating hour-long special that premieres Wednesday, August 9.
For Kids of All Ages
OK K.O.! Let's Be Heroes – Cartoon Network's latest original show, OK K.O.! Let's Be Heroes premiered early August and is already catching people's attention. This zany, optimistic cartoon from the creators of Adventure Time and Steven Universe is superbly animated and filled with a talented cast of voice actors. Some of the jokes will go over the heads of younger audiences, but are sure to land with parents, making this one series that your kids will love and you'll actually enjoy!
Odd Squad

– this series packs in as much fun as it does educational content. As the characters work together to solve real-life, math-related mysteries, the audience is invited to join in and work through the problems as the show progresses. Catch a mix of new episodes and re-runs every day on PBS Kids.
Looking to add more educational or family-friendly programming to your watchlist? ImOn's Channel Lineup brings quality networks like Nat Geo Wild, Discovery Channel and Animal Planet straight to your TV. Go here to see a complete listing of featured channels.