It's about that time of year again, sack lunches and homework filled evenings will soon be replaced with picnics and late summer nights. With the excitement of summer vacation, the kids will trade their backpacks and notebooks for pool toys and camping gear. But soon the excitement will fade and many of you will hear those all too common words "I'm Bored". So here are a few kid apps we found that will help to keep your kids entertained, but also learning, this summer.
Before you start downloading, make sure you have enough Internet speed to keep up this summer. With kids staying home all day and using the Internet for games, social media, and streaming videos, you may need more bandwidth to keep up. For more information about Internet speed, check out our previous block post "Confused about Internet Speed" or "Causes for Slow Internet Connections". You can also use the ImOn Speed Analyzer to help you figure out what Internet speed is right for the needs of your family.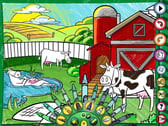 Crayola ColorStudio HD
A free app that will turn your iPad into a coloring book. This app is available for iPhone and iPad.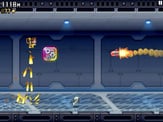 Jetpack Joyride
This free game will be enjoyed by kids of all ages as you suit up with a selection of jetpacks and take to the skies on an exciting adventure. This app is available on iPhone, iPad, and Android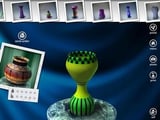 Let's create! Pottery HD
A surprisingly addictive game that everyone can enjoy, even adults! While you won't become a real pottery expert, this app lets you create and paint virtual pots and then sell them to the highest bidder. We would like to point out that actual people are not bidding on the pots and real money is not used. You can do free style design or try the challenges which involve replicating posts using an image. This app is available for iPhone and iPad and the "lite version" is free but the full version costs $4.99.
Monument Valley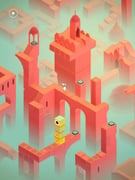 This captivating game will keep kids of all ages entertained for hours as they work to help Princess Ida through mysterious and mind-bending architecture. There are hidden paths, optical illusions, and barking Crow People. This app is available for iPhone, iPad, and Android, and cost $3.99.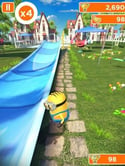 Despicable Me: Minion Run
Who doesn't love the Minions? Minion Rush is an action arcade game where Minions jump, fly, dodge obstacles, collect bananas, and defeat villains in a variety of different missions. This app is available for iPhone, iPad, & Android. The app is free but there are in app purchases available, but not buying them will not affect game play in any way.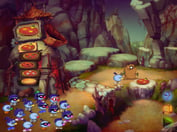 Zoombinis
Zoombinis is an educational math/logic game that was originally launched in the 1990s. In the game you must solve puzzles to help lead the Zoombinis to freedom. The game is designed for kids to explore, develop theories, and test their ideas. This game is available for iPad, Mac, Android, and Kindle Fire, and cost $4.99.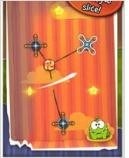 Cut the Rope 1 & 2
This is a wildly popular physics-based puzzle game featuring a green monster named "Om Nom". Players must cut dangling ropes to get candy to Om Nom, all while attempting to collect as many stars as possible. This app is available for iPad, iPod Touch, iPhone, Android, and Kindle Fire. The "lite version" is free but the full version costs $1.99.
For more add ideas visit:
http://www.pcadvisor.co.uk/
https://www.commonsensemedia.org/lists/best-apps-for-kids-age-5-8
http://www.bestappsforkids.com/
Make sure to follow our blog for more helpful tips on how to get the most out of your Internet and Cable TV services. For more information about ImOn Communications and the services we provide, visit www.ImOn.net