Each time January 1st rolls around, many of us make a New Year's resolution to either get healthy or lose weight. But according to Health.com, only 46% will stick to their resolution after six months. We know it can be difficult to stick with your resolution, so we have compiled a list of some helpful apps and websites to help keep you on track. Also, let us know if you have a different app, or website, you find helpful and we will add it to our list.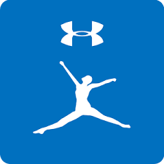 MyFitnessPal App
MyFitness Pal is consistently ranked as one of the best fitness apps in the industry. It features easy-to-use step and calorie counters. It uses a database of more than 5 million foods, a barcode nutrition scanner, and a recipe importer. The basic version is free to download and use, but the premium version does cost.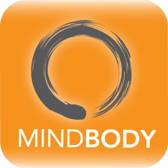 MindBody App
The MindBody app is your go-to resource for finding local group fitness classes, massage studios, or CrossFit gym. Just plug in your zip code and the app connects finds the best fitness, wellness, and beauty services near you. You can also check out rating and review, find special offers, and book mark your favorites.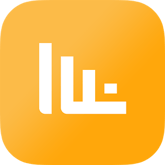 FIT Radio App
Fit Radio is a music streaming app that specializes in DJ-created mixes that maintains consistent beat for your workouts. You can browse by genre, DT, or type of workout, such as Zumba, yoga, or Spin. The basic version of the app is free but limits you on your choices. The premium version has more options but comes with a monthly fee.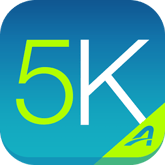 Couch to 5K
The Couch to 5K app has helped thousands of beginning runners cross the finish line of their first 5K race. The app helps you go from couch potato to running a 5K with training program, workouts, and motivating coaches. The app is a one-time charge of $2.99.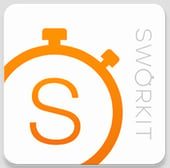 Sworkit
Sworkit, which stand for "Simply Work It", offers workouts and videos of exercises demonstrated by professional trainers. You can choose from standard workouts or customize your own by picking your workout length, areas you want to target, or any other special needs or limitation. The app is free but paying for the premium version will unlock even more workouts for you to try.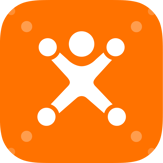 Fitnet
Fitnet is a workout app for people who can't find time to go to the gym. It features 5 to 7 minute targeted workouts that fit your schedule. With over 200 free exercise videos ranging from abs to yoga at all intensity levels, there is a personalized workout for everyone. The app can use your phone's camera to measure how closely you follow the moves shown on the screen. The app is free but does offer in-app purchases.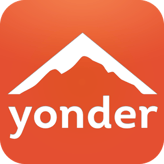 Yonder
Yonder is like Yelp for the outdoor enthusiast. Just enter your location and the app will give you suggestions for hiking, biking, kayaking, and skiing in the area, along with reviews and tips from other users.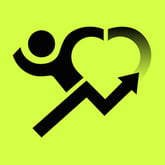 Charity Mile
If you're the type of person who likes to make a difference, than get moving with Charity miles. Charity Miles is a walking, running, and biking tracker app that tracks how many miles you've covered during your workout. But for every mile you move, you earn money for a charity on your behalf. All you have to do is tune on the app, choose from over thirty world-class charities, and start moving.

For more great fitness and health app ideas visit:
http://greatist.com/fitness/best-health-fitness-apps
http://www.active.com/fitness/articles/16-best-health-and-fitness-apps-of-2016http://www.pcmag.com/article2/0,2817,2485287,00.asp
Or if you are interested in joining a gym in the area, check out these great locations:
Sister's Health Club
Custom Fitness
The MAC
Anytime Fitness