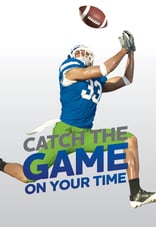 Whether its college or NFL, fans are getting excited for the upcoming football season and are ready to root for their teams. The Associated Press released its College Football Preseason Rankings on Sunday, August 21st. There were a few surprises atop the list. Alabama, Clemson, and Oklahoma are at the top with the Iowa Hawkeyes currently ranked #17. But according to CBS Sports, only two teams have started the season #1 in the polls and have gone on to win the national championship. So we will have to see how this year plays out, and that's why ImOn Communications is committed to bringing you the games you want.
Make sure you have all the channels you will need to watch the teams you want! Many of the top games will be broadcast on ABC, NBC, CBS, FOX, ESPN, ESPN2, Big Ten Network, and Comcast SportsNet. However, some games may get shuffled to other stations like ESPNU, Big Ten Alternate 1 & 2, Comcast SportsNet Plus, SEC Network, NFL Network, and more. Make sure you have the channels in your cable TV subscription that you need to watch the teams you want! For example, the Iowa Hawkeyes kickoff their season against the Miami Red Hawks on September 3rd and the game will be broadcast on ESPNU, ImOn channels 40 and HD 832! ESPNU is included in the Digital Choice and Digital Sports & Info cable TV packages. So if you don't have those channels in your ImOn cable TV package, you could be missing out on the game!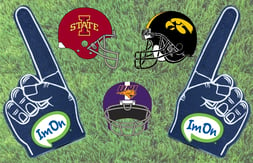 ImOn is also making it easy for you to find the games. Just go to www.MyImOn.com/football
for the complete TV schedule of the Iowa Hawkeyes, Iowa State Cyclones, or UNI Panthers. If you are an NFL fan, just go to www.MyImOn.com/NFLSchedule for the full NFL preseason and regular season schedules.
Not home to watch the game, no problem! You can catch all the action with ImOn TV Everywhere. Access the games anywhere on your computer, smartphone, tablet, or any other Internet ready device. And the best thing is that it is free with your ImOn cable TV subscription! It's easy to get started! Just go to www.MyImOn.com/TVEverywhere for registration instructions and a link to the ImOn Watch TV Everywhere page.